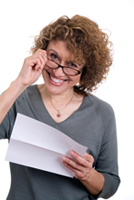 For all applications for affordable housing, we will need to verify what you have stated on your application is correct.
To do this you would need to submit the following information for assessment.
Passport
Current immigration status, if applicable
Children's full birth certificate, if applicable
Child benefit and child tax credit letters showing names of children and entitlement, if applicable
Last 3 months payslips or proof of self employment by way of business accounts and last tax submissions to HMRC
Last 3 months bank statements showing receipt of wages/salary
3 years proof of residency- e.g. Bank statements, utility bills, council tax bills (one document for each year will suffice)
Current tenancy agreement, if applicable
Contact details for your current Landlord, if applicable
Proof of savings to support a returnable cash deposit and one's rent in advance.
In the case of a joint application, we require documents for both applicants. If you are unable to provide this information, your application may not be able to proceed.