Applying and submitting documents
• Who can apply for properties through the Affordable Housing Register?
To be able to apply for properties you must be in employment. Full details on eligibility and income thresholds can be found on our Eligibility Criteria page.
Current homeowners are not eligible to apply for housing through the register.
• How do I apply to join the Affordable Housing Register?
You will need to complete an online application form (by clicking the "Register" button in the top right hand corner of the page).
• What documents do I need to provide?
Documentation that needs to be provided is outlined on our "What we check" page.
• What happens if I do not provide the required documents?
Your application will not be made active on the register until we have received the necessary documentation. If your documents are not provided for assessment within 28 days of our request for documentation, we will close your application.
• What happens if I cannot provide the required documents?
We ask for the documentation so that we can confirm your eligibility for our scheme. If you cannot provide the necessary documents within 28 days, we will be unable to confirm your eligibility and your application will be closed.
• I do not have a scanner. Can I send in my documents?
No, we are looking to make this process as paperless as possible, therefore require all documents to be scanned over to us via email. You may wish to visit your nearest Library or Internet café for access to a scanner.
• I have submitted my documents. How long will it take to get a reply?
You should hear from us within 2- 4 weeks by email.
• Will you be contacting my employer and/or Landlord?
Yes, if we deem it necessary.
• How do I know if I have been accepted onto the Affordable Housing Register?
You will receive an email confirming that you have been accepted onto the Housing Register.
• I am currently one of your tenants but I would like to move to another one your properties.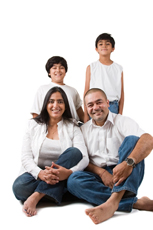 You may wish to move from one of our properties to another but this can only be possible if you have priority to do so. So, if your circumstances have changed and you are now overcrowded or under occupying you can make an Affordable Housing application.
• Can I make an application for both the Affordable Housing scheme and Council's More Choice in Lettings?
Yes, applying for our scheme does not restrict you from applying for any others.
Eligibility
• Can you refuse to accept me onto the Affordable Housing Register?
If you submit, or have submitted in the past, false information or documentation to us for assessment, your application to be added to the Affordable Housing Register will not be considered.
• My immigration status does not allow me recourse to public funds. Would I be eligible for this scheme?
Yes but you can only apply for our private developments as our Council properties require recourse.
• What are you looking for in a credit check?
We use Call Credit to undertake your credit check. The purpose of this is to see how you manage your finances. We check for any outstanding debts, loans, County Court Judgements (CCJ) and Mortgages. If you have any mortgages or County Court Judgements of any kind you will not be eligible. Debts and loans will be assessed on a case by case basis.
• What is 'household income'?
This is your gross annual income (yearly salary before tax) and child benefit and child tax credit if you receive it. If you make a joint application then this would be both applicants' income.
• What if my annual household income is below the minimum income threshold for a property or development?
All of our developments have a minimum income threshold. The threshold is calculated to take into account the affordability of the property. If your income is below the minimum income threshold, you will not be able to register interest for that property or development.
• What do I do if my circumstances change?
It is very important that you tell us of any changes in your circumstances. To do so, you will need to contact us either by email at bdsla@lbbd.gov.uk, alternatively by telephone on 020 8227 6021. We may require further documentation in order to confirm any changes.
• I am looking to rent a property for myself and my children but they only visit me over the weekend. Can I apply for a family sized property?
We have to follow the Council's Allocation Policy when assessing bedroom need. According to the policy we can only consider children that permanently reside with the person applying. So for a single person with children visiting would still be assessed as a 1 bedroom need and would only be entitled to a 1 bedroom Council property. But our private developments allow us to offer one bedroom more than your need, so a 1 bedroom need will be eligible to express an interest for a 2 bedroom property, this is also subject to affordability, please see our "What can I afford" section for information on how we work out the eligible income.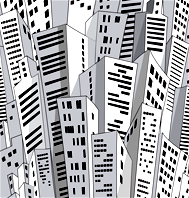 • How will I know when you are advertising properties that allow me to express an interest on properties 1 bedroom more than my needs?
If/when available these properties will show up on your account online and will clearly be marked as you being eligible to register your interest.
Properties and Tenancies
• Do you let properties out of Barking & Dagenham?
No, all our properties are in Barking and Dagenham borough only.
• Are all of the properties that will be available to rent newly built?
The majority of the properties advertised for rent on the register will be newly built. These will be being pre-let before the completion of the development using floor plans and artist's impressions or photographs. These adverts will remain on the website until all of the properties of the type described have been let.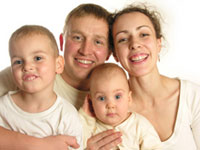 Any properties previously let under an affordable rent scheme will also be advertised on the register to be re-let. The relevant adverts will clearly state that they are being shown on a week-long re-let cycle, and that you will need to register interest quickly to avoid missing out.
• Can I buy your properties?
This depends on the development. With our Council properties you can apply for Right to Buy but the cost of purchase is dependent on your level of discount and also the Cost Floor of your property. To find out how to apply for Right to Buy please visit www.lbbd.gov.uk/residents/housing-and-tenancy/council-housing/right-to-buy/overview/. For information on our private properties please contact us.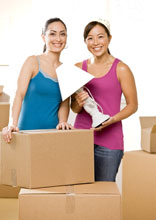 • What is 'Cost Floor'?
Cost Floor is the terminology used to determine the cost of your property. The Cost Floor is contained within Section 131 of the Housing Act 1985. The time limitation on the Cost Floor is 15 years. What this means is the Council can reduce the statutory Right to Buy discount for properties that have had money spent to either build or maintain them for the last 15 years. This was brought in to make sure that Landlords did not have to sell the properties for less than it cost them to build.
So for example:
A home valued at £200,000 would sell, after £100,000 Right to Buy discount, for £100,000, but if it was built within 15 years of the purchase and cost £160,000 to build the discount would be reduced to £40,000 so it was not sold for under the cost of build.
• What type of tenancy will I get?
Tenure type is based on the development. For our council properties you initially get a 1 year introductory tenancy which will then go under review if are found to have conducted a satisfactory tenancy then you will be given a secure tenancy. For our private developments you will get a 1 year introductory assured shorthold tenancy which will then go under review if you are found to have conducted a satisfactory tenancy then you will be given a 5 year assured shorthold tenancy.
• How would I pay my rent?
You will need to set up direct debt for payments to be made once a month. Council have four set direct debt dates: 1st, 8th, 15th and 22nd. Your direct debt is usually set up at time of sign up.
• Will my rent ever be increased?
Possibly, rent is reviewed every year. When in the year varies between developments.
• I want to end my tenancy. How do I do this?
You are required to provide a minimum of 4 weeks' notice in writing expressing your wishes to vacate the property. This request will need to be made to your housing officer. You can contact them on 020 8215 3000 for further information or refer to your information pack.
• How will I get my deposit back that I have paid to you?
The deposit paid will remain with the Deposit Protection Service (DPS) for the duration of your tenancy (please refer to DPS terms and conditions or visit www.depositprotection.com). Your deposit will be returned if/when you vacate the property and monies owed will be retained, please refer to your tenancy agreement for information on how your deposit is handled.