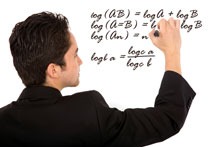 In this scheme applicants cannot use more than 35 per cent of their households' annual gross income toward the cost rent on a property .
To help you work out how much gross income you need to qualify to apply for a property on the scheme we have set out a useful example.
Example: Property type: Two bedroom apartment.
Weekly rent - £205.
£205 x 52 weeks = (Yearly rent) £10,660.
£10,660 divided by 35 (the maximum percentage) and then x 100 = £30,457.00
This means that you will need a minimum gross household income of £30,457.00
The actual rent level will depend on how many bedrooms are in the property, where it is located in the borough, whether it is a house or an apartment.